Alex Michigan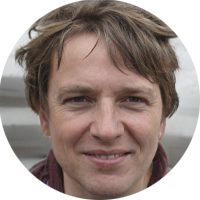 I am a strong advocate for health as a fundamental human right, and I feel that our nation falls short of upholding this principle. That's why, as CEO of OurKids.us, I lead a dedicated team that strives to inspire and empower schools, children, and families to make healthier choices.
It is alarming that the current generation of children may live shorter, less fulfilling lives than their parents. Consequently, our work at OurKids.us, where I have been since 2022, plays a crucial role in reversing this trend. My goal is to create a better world for children, so I have held various positions within the nonprofit sector, working for numerous outstanding domestic and international organizations that significantly impact people's lives. I am immensely proud to serve in this capacity.
My devotion to children starts with my own family, where I am fortunate to be the father of two wonderful kids: Will and Jennifer. It also extends to the children in my community who deserve better opportunities, which is why I serve as an elected school board member and coach for baseball and basketball. (I've been a lifelong fan of the latter, and I am always eager to discuss the excellence of the Green Eagles!)
In my spare time, I enjoy running, fishing, hiking, reading, and spending quality time with my kids and wife, Scarlett, whom I met in the first grade, thanks to Mrs. Oliver. She sat us next to each other at Elementary School, likely unaware of the significant impact this would have on our lives.
I invite anyone interested in learning more about the nonprofit sector or joining OurKids.us' passionate and extensive network of supporters and partners to connect with me. There is much work to be done, and together we can improve the lives of children.
Mary Adams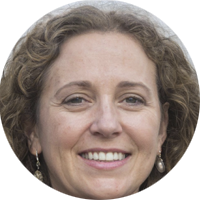 Mary Adams discovered her passion while coaching basketball for at-risk youth in Phoenix. Until that point, she never intended to work with kids, but she quickly recognized the need for nutrition education, physical fitness, and social-emotional wellness in the communities in which she worked. At her own school, she revitalized the Wellness Initiative and re-positioned the program as a Wellness Learning Center in Arizona. She led a team of 15 that traveled to schools, implementing curricula designed to increase inclusion, emotional support, and social-emotional learning, addressing some of the youth's toughest problems.
Additionally, Mary has been able to work with educators at every level to diversify funding with the goal of meeting the needs of the unique communities they serve. She is energized by building collaborations and partnerships that empower the communities around them. As a State Coordinator for her organization, her goal is to build capacity and bridge connections to schools, kids, and families to create healthier communities reflected in the wellness of individuals.
Emma Johnson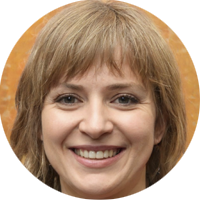 Originally from the vibrant city of Portland, Oregon, Emma Johnson is a true nature enthusiast who enjoys spending her time exploring the great outdoors with her two children, Olivia and Ethan. When she's not out in the wilderness, you can find Emma in her cozy kitchen, experimenting with diverse and healthy recipes that she shares with her friends and family. Emma is a proud descendant of a long line of talented writers and educators.
Having been an elementary school teacher since 2006, Emma now focuses her efforts on creating engaging and educational content for OurKids.us. She is passionate about teaching children and their families about the importance of mental, emotional, and physical well-being.
Emma's journey with OurKids.us began in 2022 when she decided to combine her love for writing and her dedication to children's health. As a community coordinator, she is committed to fostering relationships between families and schools to promote healthier lifestyles for everyone.
Richard Gallagher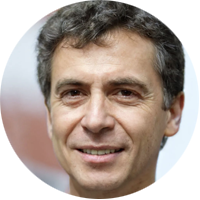 Dr. Richard Gallagher is a distinguished pediatrician with a career spanning over two decades in the medical field. Born and raised in Ann Arbor, Michigan, Dr. Gallagher developed an early interest in medicine, inspired by his mother, a dedicated nurse who served her community passionately.
After obtaining his Bachelor's degree in Biology from the University of Michigan, Dr. Gallagher ventured to the east coast for his medical degree. He graduated from Harvard Medical School, paving the way to an illustrious career as a pediatrician. A compassionate and caring doctor, Richard committed himself to children's well-being and health advancement, taking the Hippocratic Oath to heart as he navigated the complex.
Post-med school, Dr. Gallagher completed his residency at Boston Children's Hospital, gaining invaluable experience.
In 2021, Dr. Gallagher returned to his home state of Michigan, accepting a position at the University of Michigan's Children's Hospital. His homecoming was not merely professional; it was also personal. He sought to give back to the community that had shaped his early years, serving the children in the same hospitals and clinics his mother had decades ago.
Dr. Gallagher has made significant contributions to medical research, publishing numerous papers in prestigious medical journals. His research focuses primarily on early childhood development and preventative care, highlighting the importance of these factors in fostering healthy, thriving children.
Recently, Dr. Gallagher expanded his reach beyond the clinical and academic arenas. He started contributing articles to ourkids.us, utilizing his extensive knowledge and experience to educate a broader audience about children's health and wellness. His articles cut across various topics – from practical advice on common childhood diseases to evidence-based discussions on developmental milestones and healthy lifestyle choices for children.
As an advocate for health literacy, Dr. Gallagher believes in the power of information in transforming healthcare outcomes. He strives to empower parents, caregivers, and fellow healthcare professionals with the knowledge they need to ensure the welfare of children. His commitment to spreading awareness and the quality of his articles have quickly made him a respected voice on the platform.